The ride in the quads is going to permit you to get to know the Gacka valley. Memories worth retelling are hidden on our route, which is going to show you some unforgettable terrains of Lika. From driving on asphalt, adrenaline driving on macadam and field roads, to driving through shady and challenging woods.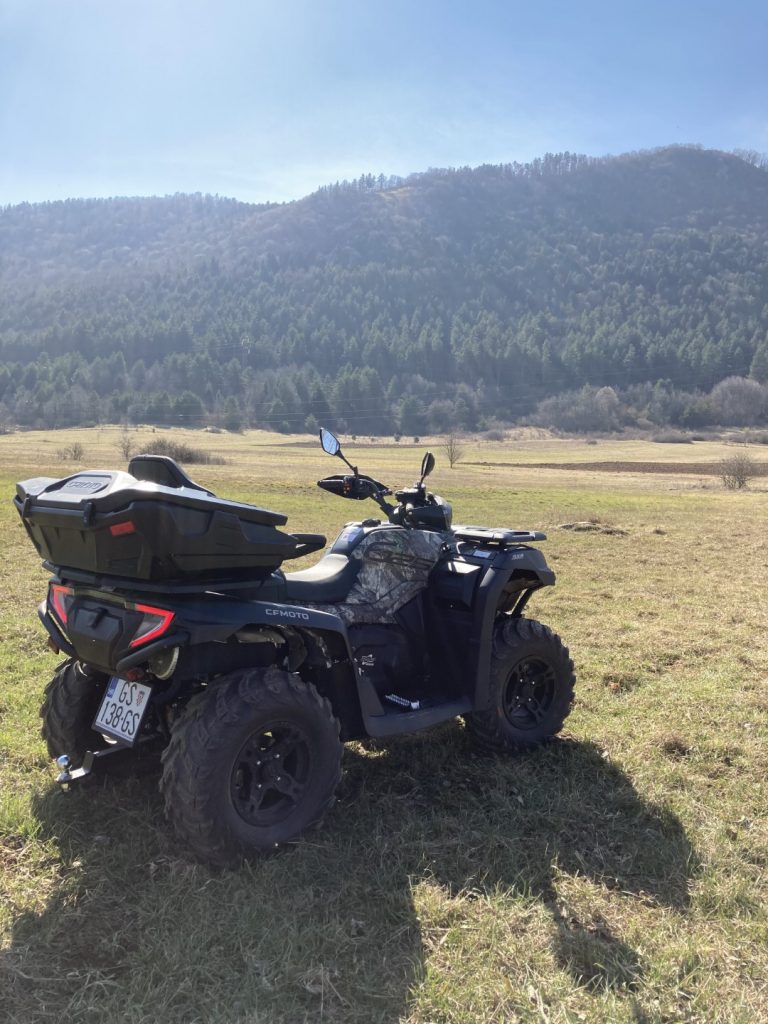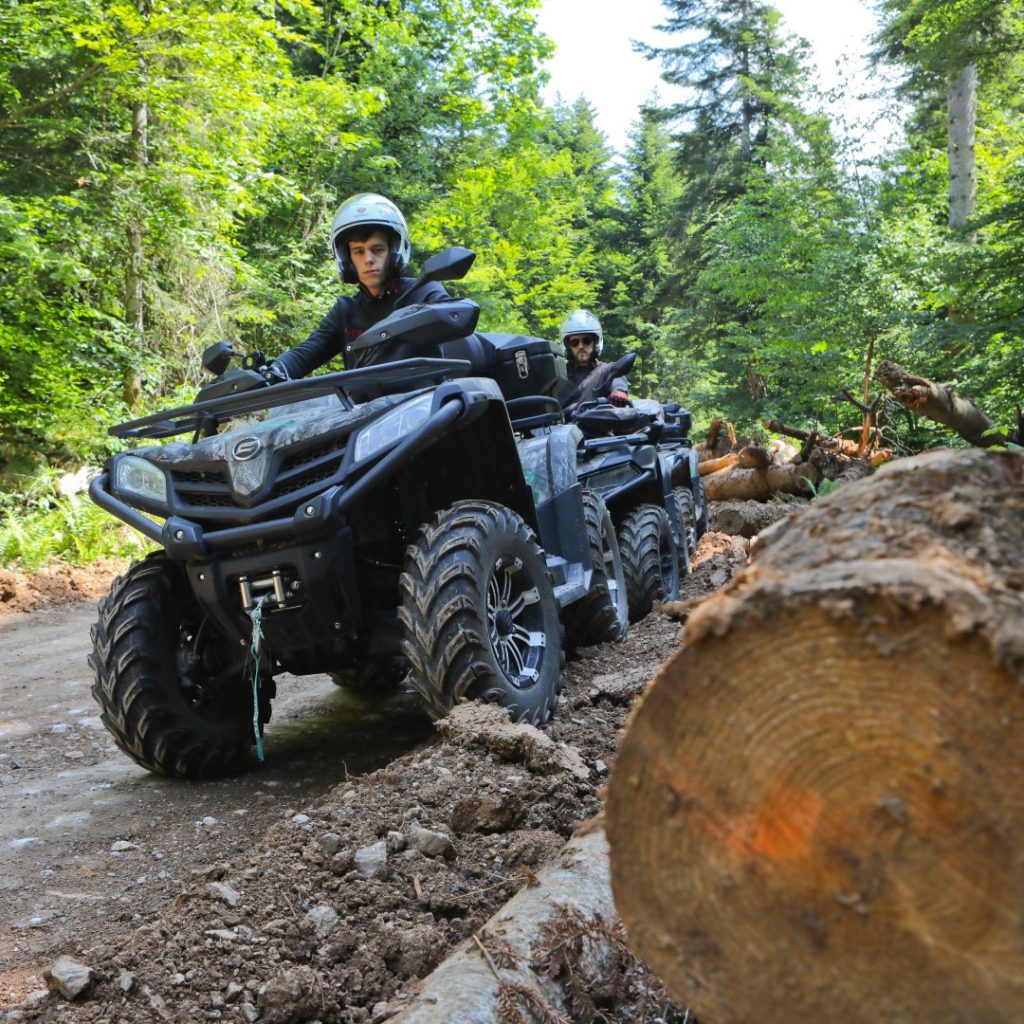 In our challenging tour that lasts 2 hours, you will enjoy the untouched forest nature, and you will get to know the most beautiful trails next to the river Gacka. All these locations are part of the route, approximately 33 kilometers long. The terrain is suitable for everyone, regardless of previous experience. The rental price includes our guide who will give you clear instructions before the ride, and guide you throughout the whole route. Our offer is based on individual rides – 4 vehicles (capacity 8 people) at the same time. Before the ride, it is necessary to sign a form about your responsibility in the case of an accident, since you drive the vehicle yourself. It is mandatory to follow all the instructions of the guide so that your safety is not endangered.
Equipment that we recommend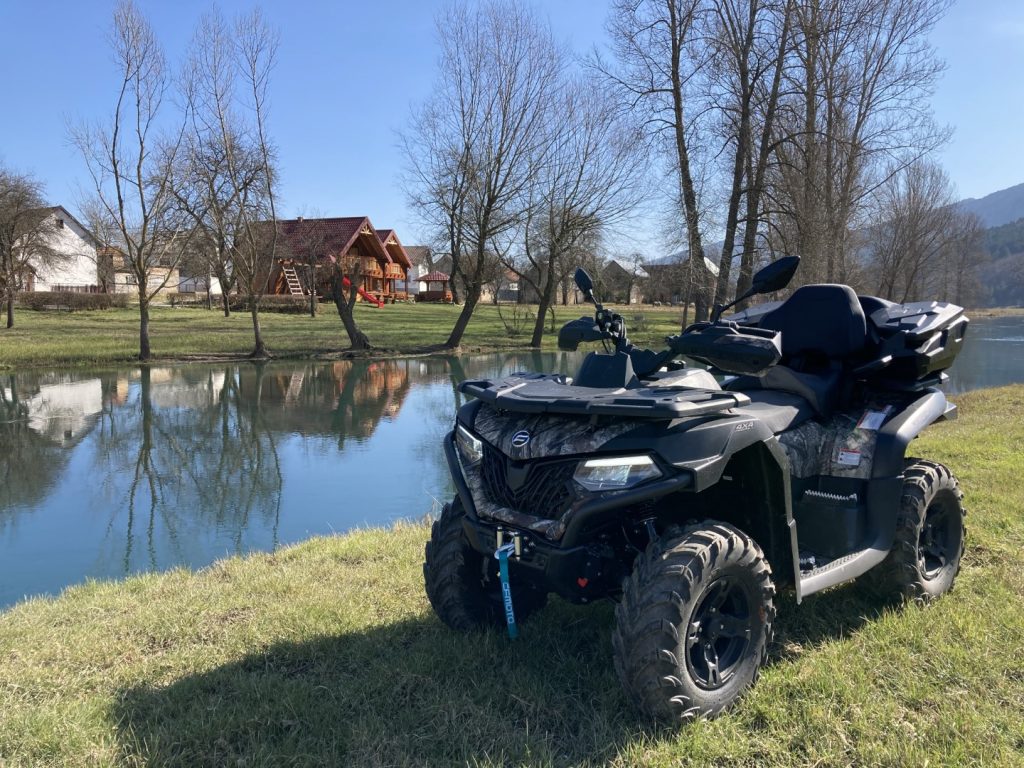 We offer Quads from CFmoto with 450 cc and 520 cc, with which even on the most difficult terrain you have the impression that there is no track that you cannot cross. All-wheel drive guarantees excellent performance even on the most demanding terrains. The vehicles are two-seater.